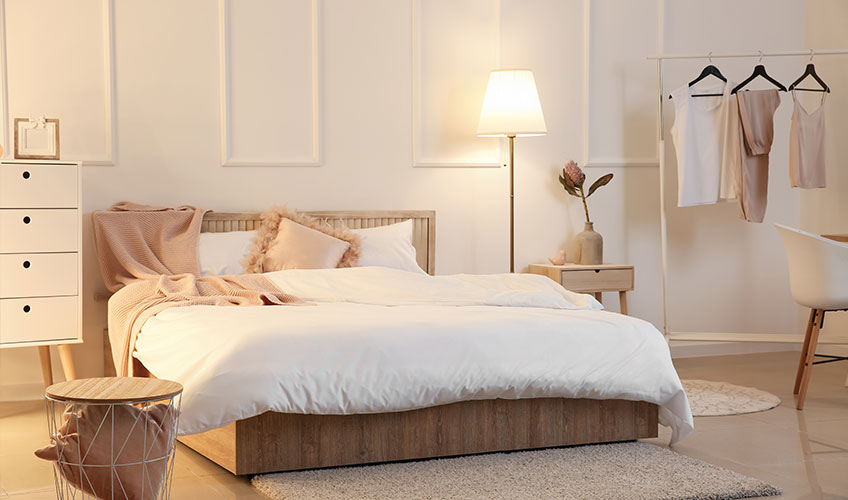 Top Trending Interior Paint Colors for 2024
With the end of 2023 just around the corner, finding the right color of paint for your home interior should look forward into next year. This means discovering the top trending interior paint colors for 2024. What follows are a few of the trending paint colors you should consider for your home interior.
Beige
It seems like beige is always a trending color and for good reason. Beige is a neutral color that works perfectly in most rooms, but it is the bedroom where beige shines. Just be sure to choose a warm hint of beige that creates a calming effect.
Bedrooms are the perfect choice for beige thanks to the tones and textures provided by the bed, pillows, sheets, rugs, and more. If you are looking to create a warm, comforting atmosphere to your bedroom, a warm hint of beige is the perfect place to start.
Cracked Pepper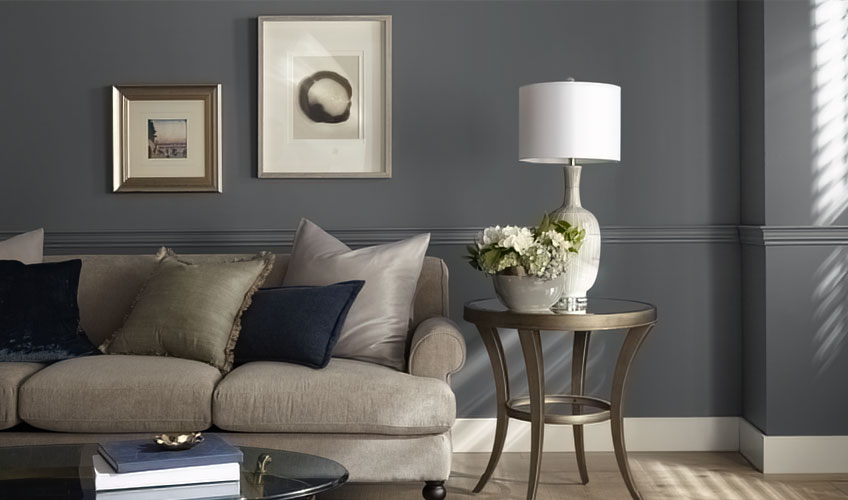 For sophistication and a unique color, cracked pepper is hard to beat. Although dark, it is a softer shade compared to standard black. Plus, it has a warm quality to it that is lacking in most shades of blade. The sophisticated, elegant feel is perfect for living rooms and perhaps home offices. For those who enjoy dark colors, but want a hint of warmth and beauty, cracked pepper is a good starting point.
Ironside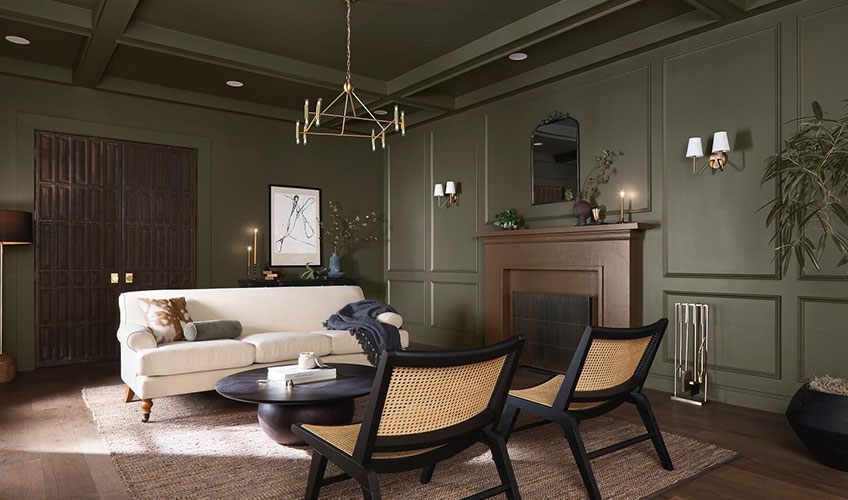 A home interior paint by Dutch Boy, this is one of the top trending interior paint colors for 2024. Best described as a deep olive shade, Dutch Boy won the 2024 color of the year with this entry. Ironside has that organic, natural feel, yet the unique shade of olive provides a timeless quality. Perfect for the dining room, Ironside should be considered for those who want a color that has lasting appeal.
Renew Blue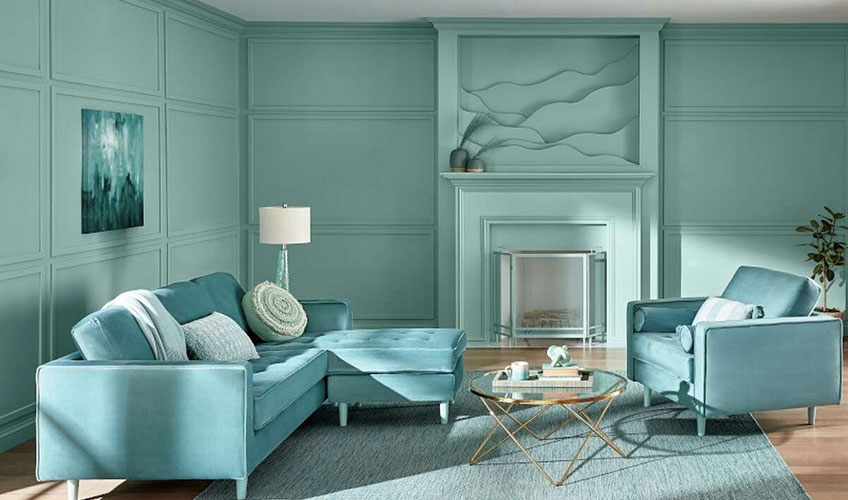 If you want your room to have a cozy, darker shade compared to beige, then Renew Blue by Valspar might be the answer. Admittedly, Renew Blue is a bold choice that may seem quite daunting at first, but this shade can blend in with many different styles. The dreamlike quality of this color makes it all about well-being and restoration.
However, if it still seems overwhelming, then applying Renew Blue in smaller doses such as on an accent wall combined with blankets and pillows of the same color may do the trick.
Sage Green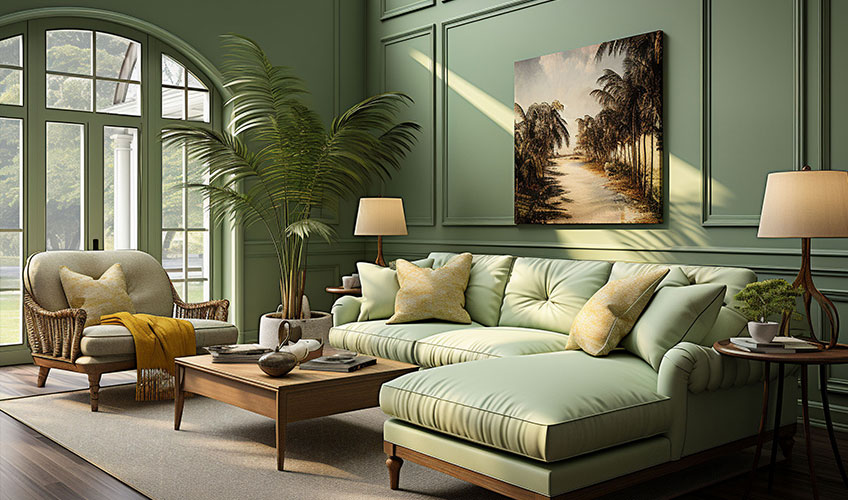 Green has been a go-to home interior paint color for quite some time. The feel of nature in a soothing color, green has its advantages. Sage green takes it a step further by creating a calm, inviting place that makes you, your family, and guests feel welcome. This shade of green works quite well with boucle, rattan, and waffle materials. Plus, it can be used with most existing colors to create that perfect natural ambiance.
Of the several top trending interior paint colors for 2024, there is one or perhaps more that can be used for your home interior. Finding the right one will mean examining each room and deciding on what you want to achieve in terms of ambiance.
Email or call Tilo Martin Painting for more information 310-230-0202.
Tilo Martin Painting is the top choice for interior and exterior painting in the Pacific Palisades, Malibu, Brentwood, Santa Monica, Bel Air, and the West Side. Call us today at 310-230-0202 to get a free estimate for your project.