Malibu Painting Contractor Tilo Martin Provides the Highest Quality Residential and Commercial Painting
If you are looking for a painter in Malibu, look no further – Tilo Martin Painting is Malibu's painter of choice, whether you're looking for a great paint job for your home or business.
Choose Tilo Martin Painting in Malibu, and your home or office will look like a Malibu home or office should.
Malibu is one of the country's most beautiful areas. With the Pacific Ocean to the west, and Santa Monica Mountains to the east, the area is a highly-desirable place to live. In fact, many well-known celebrities live here, along with surfers, nature lovers, and professional people from all walks of life.
The beautiful homes and offices fit right into this gorgeous backdrop. Especially if they are painted by an upscale, craftsman-level painter. You love your home, and want the best. That's Tilo Martin painting.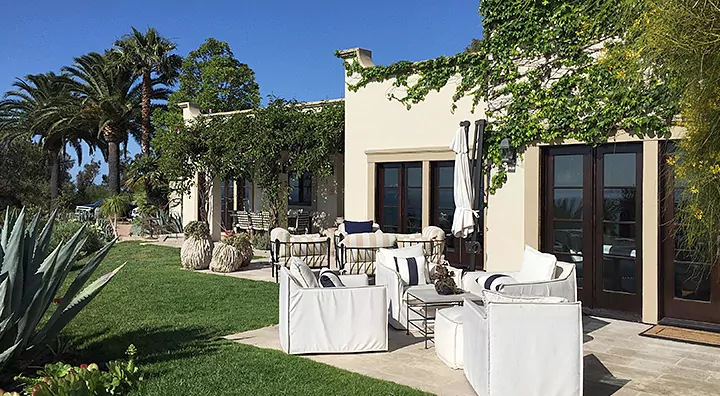 Serving the Entire Malibu Area
Hugging the beautiful Pacific Coast, Malibu's 26 miles consist of zip codes 90263, 90264, 90265. And we serve every one of them. Whether you're a movie star or someone who wants to be treated like one, call us at 310-230-0202, or use the quick estimate form. We'll give your home or business a definitive paint job that will look great for years, and be the envy of your neighbors (no matter how famous they are)!
The reasons to hire Tilo Martin Painting are many:
More Than Two Decades of Painting Experience
20+ years is a long time, and reflects the superiority of Tilo Martin's work. Malibu homes and businesses deserve no less.
All Manner of Painting is Handled
Interior, exterior, decks, fences, and anything else.
We are Fully Insured
Extremely precise and neat as well. No worries on your end.
Careful, Meticulous Work
The area is professionally prepped and primed, so the finished result is nothing less than superlative.
High Quality Materials Produce a High Quality Job
Tilo Martin Painting uses the finest paints and finishing materials.
Tilo Martin Painting is the top choice for interior and exterior painting in the Pacific Palisades, Malibu, Brentwood, Santa Monica, Bel Air, and the West Side. Call us today at 310-230-0202 to get a free estimate for your project.