Santa Monica Painting Contractor Tilo Martin handles interior and exterior painting for the finest area homes.
Searching for a quality painter in Santa Monica just got easier. If you're a homeowner (or business) who wants high quality work, there's Tilo Martin Painting, and then everyone else.
Santa Monica residents range from surfing legends to celebrities to business executives of every profession. And it's also a place where you'll find not just homes, but showcase homes that really make a statement.
That's why Tilo Martin Painting is the top choice for residents in Santa Monica. Painting is often an afterthought in any project, but it's also the first thing people see. And when your home is your castle, and you want it to look great, it pays to choose a skilled craftsman.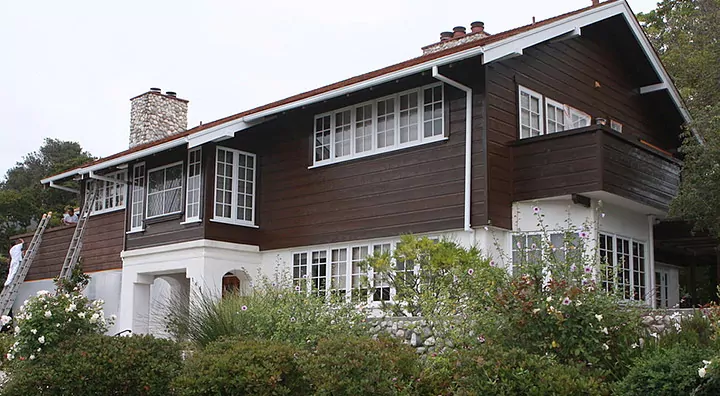 Safe, Clean, and Fresh – with 25 Years of Experience
Tilo Martin Painting has more than two decades of experience, and has forged a reputation of being a safe, meticulous painting contractor. All surfaces and areas are methodically prepped, work spaces are kept neat and easy to navigate, and cleanup is thorough. In fact, all that's left behind is a beautiful paint job that will look fresh for years. Quality is what we sell.
Tilo Martin Painting handles interior and exterior painting, and also handles projects like decks, fences, and any commercial business as well. We use the highest quality equipment and paint, and your complete satisfaction is paramount.
Serving the entire Santa Monica Area
Santa Monica consists of zip codes 90401, 90402, 90403, 90404, 90405, 90406, 90407, 90408, 90409, 90410, 90411 – and we service every one of them. In fact, if you look down your street, it's likely you'll see a fine home painted by Tilo Martin Painting.
If we can help you in any way, simple call us at 310-230-0202, or use the quick estimate form. We'll get back to you quickly, and provide you with a paint job that will make your home or business look great for years to come.
Would you like a free estimate in Santa Monica, CA?
Tilo Martin Painting is the top choice for interior and exterior painting in the Pacific Palisades, Malibu, Brentwood, Santa Monica, Bel Air, and the West Side. Call us today at 310-230-0202 to get a free estimate for your project.