Hire a Bel Air Painting Contractor Who Knows How to Treat the Beautiful Homes the Area is Known For
The one thing you really notice about Bel Air is how airy and beautiful the homes are. And to paint these homes, residents and businesses look to Bel Air Painting Contractor Tilo Martin Painting.
We Serve the Entirety of Bel Air (zip code 90077) and the surrounding areas)
The one thing that really strikes you about Bel Air is how open it is compared to the rest of LA. It's an affluent area, with the lowest population density in the entirety of the city and surrounding area. There's also no multiple family dwellings, meaning each and every home is a showpiece that the owners are proud of.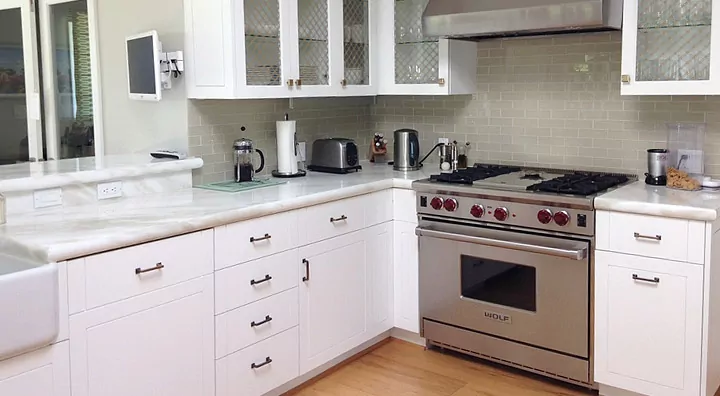 That's why Tilo Martin Painting should be your Bel Air Painting Contractor of choice. When you hire a house painter in Bel Air, you want to make sure they knows how to handle not just homes, but homes that have that special something – that panache that comes with living in one of the most affluent areas of the country.
There are several reasons why he's the Bel Air House Painter of choice:
An Exceptional, Attractive Paint Job
Tilo Martin Painting will make your home or business look beautiful. He's a high-end painter for high-end residences, and has more than 25 years of experience serving people who demand the very best.
Interiors and Exteriors
Whether it's for your entranceway or your entire exterior, you'll love coming home to a fresh Tilo Martin paint job.
We Paint Everything
Nothing is left undone – decks, gates, fences, walkways… any structure, accent, or surface.
Top Notch Prep Work
One reason Tilo Martin Painting does such meticulous work is we don't cut corners. We prep every surface the right way, and keep a neat, safe jobsite.
The Best Materials and Workers
We also don't cut corners on supplies, paint, or our workers. You'll love our friendly workers, and feel confident with them.
Your Complete Peace of Mind
We carry full insurance, we're punctual, and we finish what we start. If you need a house painter in Bel Air, we're the company to call.
Your home's paint job is the first thing you see when you come home, and the last thing you see when you leave. You love your home, and Tilo Martin Painting will make it look its very best. Simply contact us here, or use the quick estimate form.
Tilo Martin Painting is the top choice for interior and exterior painting in the Pacific Palisades, Malibu, Brentwood, Santa Monica, Bel Air, and the West Side. Call us today at 310-230-0202 to get a free estimate for your project.