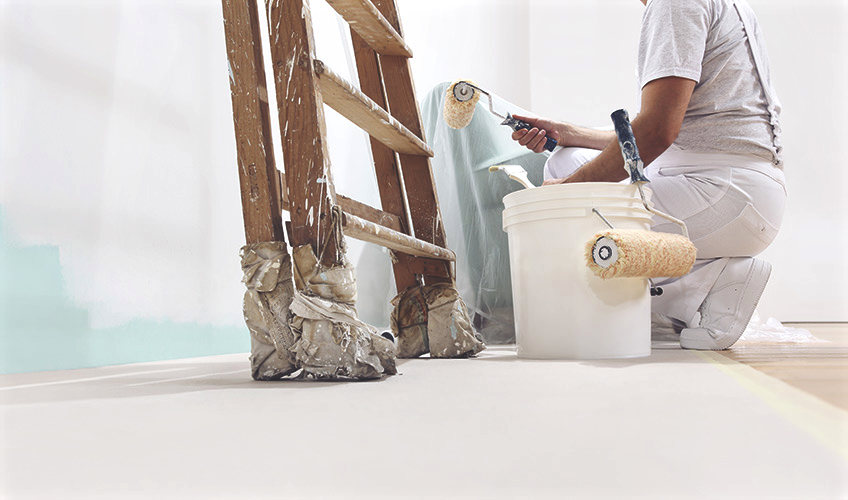 Top Reasons Why You Should Hire a Professional Painter
Adding a new coat or two of paint to the exterior or interior of your home can boost its sale value. But it can also be a real pain to do the job yourself. This is where hiring a professional can be most helpful as they can do the work for you at the highest level. What follows are the top reasons why you should hire a professional painter.
Get the Results You Want
Consider how many tasks you hire a professional to do to get the results that you desire. From electricians to plumbers to renovation specialists to interior designers and decorators, the professional brings their knowledge and years of experience to the job.
The same is true for a professional painter. They are trained thanks to their experience and command of the craft to provide the results that you want. As good as you may be, a professional is probably going to be better unless you are a professional in the field yourself. Just be sure to hire the best in your community.
Save Time & Meet Deadlines
Every job should be completed at the highest quality in the shortest amount of time. Professional painters, especially those who have worked on commercial projects, are used to meeting deadlines by focusing on the task at hand. The result is the timeline given for completing the job will be met, barring unforeseen conditions such as bad weather for exterior work.
Expert Knowledge
A professional not only brings their skills and tools to the task, but also their knowledge and experience. This means that when you describe what you want, the professional can make suggestions that not only meet your expectations but exceed them by using superior products or perhaps those that save you money:
The Right Paint for the Room
Helping with Color Schemes
Use of Genuine High-Quality Products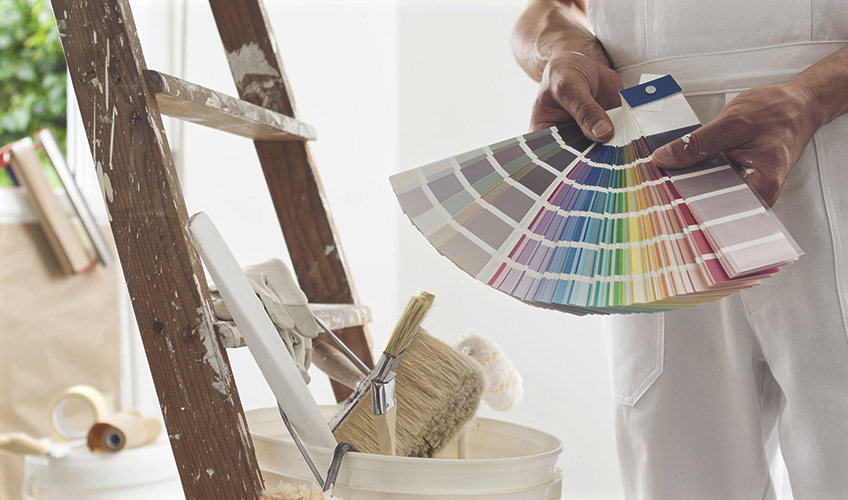 Another set of eyes always helps. And given the knowledge and experience of the professional painter, you may wind up with a finished project that exceeds your expectations.
Peace of Mind
Knowing that the task is being handled by a professional who guarantees their work means you can relax and focus on other things. Imagine the time, effort, and potential frustration with doing the job yourself only to not get the results that you desire.
Now, imaging that the task of painting your home is being handled by someone with years of experience, the knowledge of how to do it right, and if something does not meet expectations it can be changed without further charge. If for this reason only, it is why you hire a professional painter to do the work.
The top reasons why you should hire a professional painter means saving time, effort, and in the long-run money. If you are looking to paint your home and calculating the time and expense of doing it on your own, consider that a professional painter will not only do it for you, but the painter will bring their years of knowledge and experience to the job.
Email or call Tilo Martin Painting for more information 310-230-0202.
Tilo Martin Painting is the top choice for interior and exterior painting in the Pacific Palisades, Malibu, Brentwood, Santa Monica, Bel Air, and the West Side. Call us today at 310-230-0202 to get a free estimate for your project.