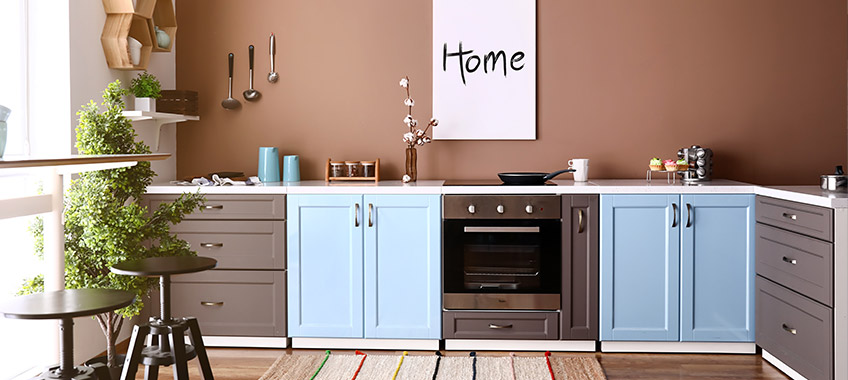 Kitchen Painting Ideas You'll Love
In many ways the kitchen is the heart of the home. It is also the room that may get the most attention in terms of applying new paint. This is because the kitchen is a source of heat and humidity which stresses the paint on the walls. Whether you need a new coat of paint or simply want to spruce up the kitchen, here are some great kitchen painting ideas that will not break the budget.
Don't Forget the Ceiling
The ceiling is just as much a part of your kitchen as the walls. You can go with the traditional white and add some eggshell sheen to augment the walls of your kitchen. Or, you can be bolder and try a bright or emerald green that adds the illusion of height when you let the paint come down an inch or two on the walls.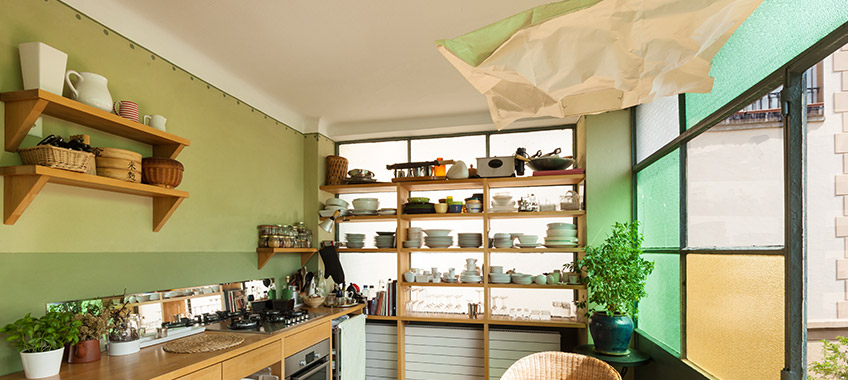 Earth Tones
If you are looking for an Old World appearance, something that reminds you of the past, then going with earth tones is the answer. You can paint your kitchen with a combination of terra cotta orange, bright golden yellow, and the green shade of grass or the blue of the sea to create a marvelous appearance that does not overwhelm the senses.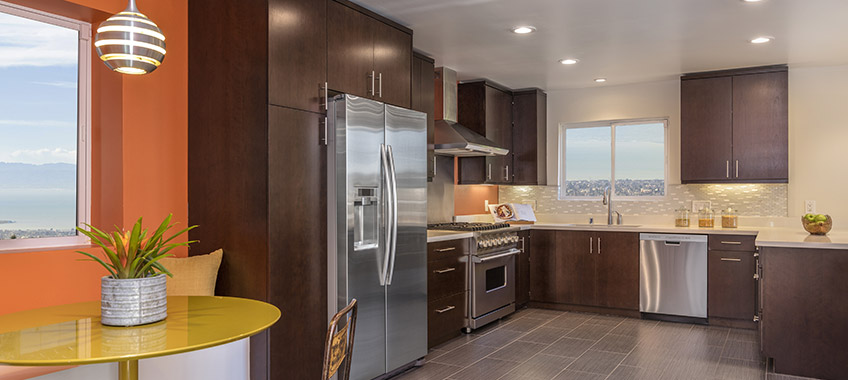 Hunter Green for Cabinets
If you are not sure what to paint your cabinets and lower areas of the kitchen, hunter green is a solid choice. It provides the illusion of depth and space which can help make your kitchen even more appealing. Plus, it works well if you have stone countertops such as granite in place. Hunter green is an excellent choice for those who want something bold, yet safe to paint their kitchen.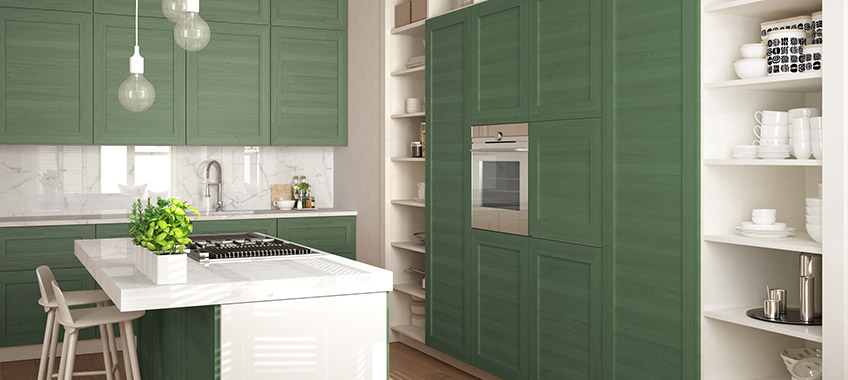 Paint the Appliances
You do not have to leave your appliances bare as they can be painted as well. Imagine a different color for your refrigerator or dishwasher. You can select between bright, vibrant colors or go with a faux-metal finish that is quite striking.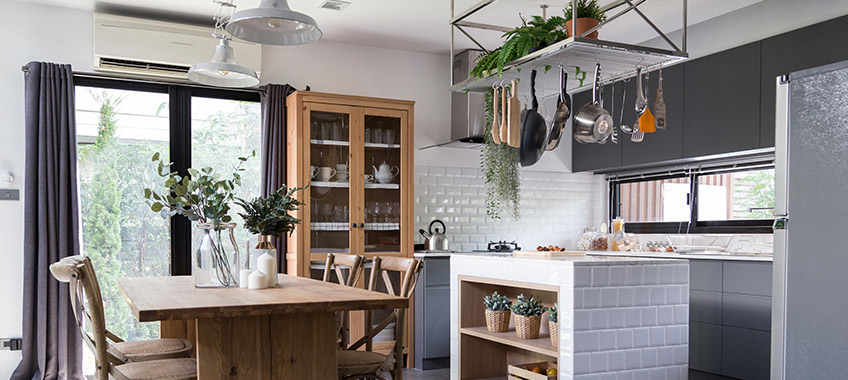 Paint Your Cabinets Black
This is a rather bold idea that creates a modern feel to your kitchen. Besides the bold, sleek appearance, black is a very practical color as it can hide stains and scratches. Plus, there is something retro in Hollywood terms about having black cabinets. It also helps that black is a neutral color which means that it goes with several different color combinations, although white is also a popular choice. It helps that black and especially white paint is often less expensive compared to other colors.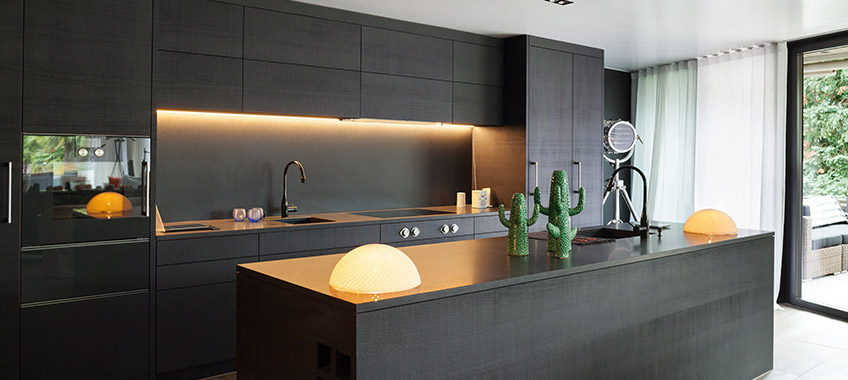 When in Doubt, Go Gray
Gray is not just a mixture of black and white, it may be the most neutral of all neutral colors. If you are totally stuck on ideas for painting your kitchen, gray is the perfect color choice. This is especially true if you have walls of brick or other natural surfaces on your kitchen instead of paint or wallpaper.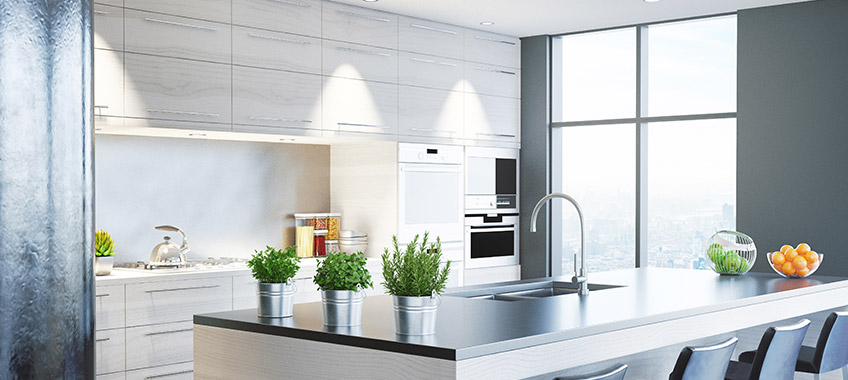 By utilizing one of the many great kitchen painting ideas, you can bring a new look while adding more protection to this part of your home. Plus, it can be the center of your redecorating effort that does not stress your pocketbook.
Top 2021 Paint Color Trends: Best Colors for Interior Paint
Email or call Tilo Martin Painting for more information 310-230-0202.
Tilo Martin Painting is the top choice for interior and exterior painting in the Pacific Palisades, Malibu, Brentwood, Santa Monica, Bel Air, and the West Side. Call us today at 310-230-0202 to get a free estimate for your project.