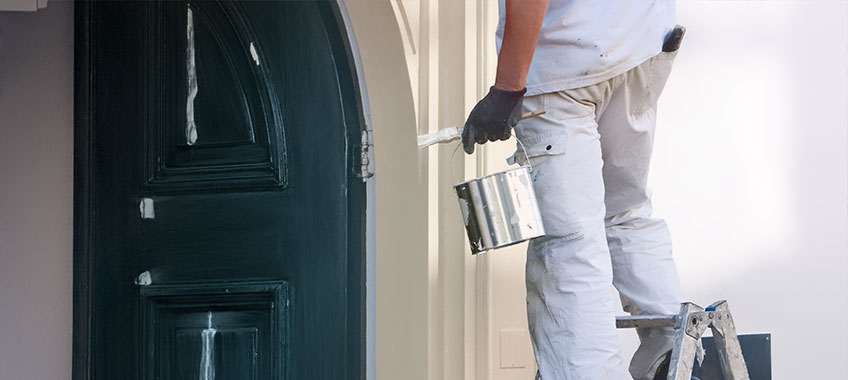 Hiring a Painting Contractor – Tips & Questions to Ask
If you do not have the time to paint your home, then hiring a painting contractor is the solution. The key is to hire a reputable painting contractor with a sterling reputation and fair prices for their services. This means you will need to know where to look and what to ask to find the best painting contractor for your needs.
What follows are a few tips that will help you find the right painter for the job. Be sure that before you make the final selection, that you have made all the necessary considerations.
Recommendations
You can start with your family, friends, and co-workers who have hired painting contractors. You may find some solid recommendations from what they provide. However, remember that you should not limit your search to the recommendations you receive, but it is a great place to start.
Begin Your Search in Your Community
Unless you have been recommended professional painting contractors, the best place to start is with those who serve your community. This may be an extensive list depending on where you live but starting with those who are nearest to your location is as good a place as any to begin.
Licensed & Insured
This ensures that the painting contractor follows all rules and regulations and is covered in case an accident occurs on your property. Eliminate contractors who are not insured or properly licensed.
Pertinent Questions
Once you have narrowed the list to a half-dozen or so, then you should call and talk to each contractor to get the best idea of which one is right for your needs:
Work Schedule
Form of Payment
Member of Painting Trade Organization
Portfolio of Previous Jobs
Finally, if your home was built before 1978, ask the painting contractor if they can deal with the possible presence of lead paint.
Rates
Remember that you are not looking for the cheapest painting contractor. You are searching for the best painting contractor that offers their services at the best prices. They may quote you a price to complete the entire project or provide you with hourly rates for their work combined with the materials needed for the task.
What they charge should be the last consideration, but one that may help you decide which contractor to choose if all of them are otherwise equal in reputation.
Hiring a painting contractor should start with the exceptional services provided by Tilo Martin Painting. Providing over a quarter-century of experience, Tilo Martin specializes in painting high-end homes. You get the quality results you need at a fair, honest price. Some of the reasons why Tilo Martin Painting should be considered include the following:
Full Liability & Worker's Compensation Insurance to Protect You
Shows Up on Time and Works Diligently to Complete the Job Properly
Extensive Planning & Preparation for the Best Results
Quiet, Considerate, and Creates a Clean Work Area for Minimal Disturbance
If you live in the greater Pacific Palisades area, then hiring a painting contractor starts with Tilo Martin Painting. Call today at 310-230-0202 and find out more about how Tilo Martin Painting is the right painting contractor for you.
Tilo Martin Painting is the top choice for interior and exterior painting in the Pacific Palisades, Malibu, Brentwood, Santa Monica, Bel Air, and the West Side. Call us today at 310-230-0202 to get a free estimate for your project.