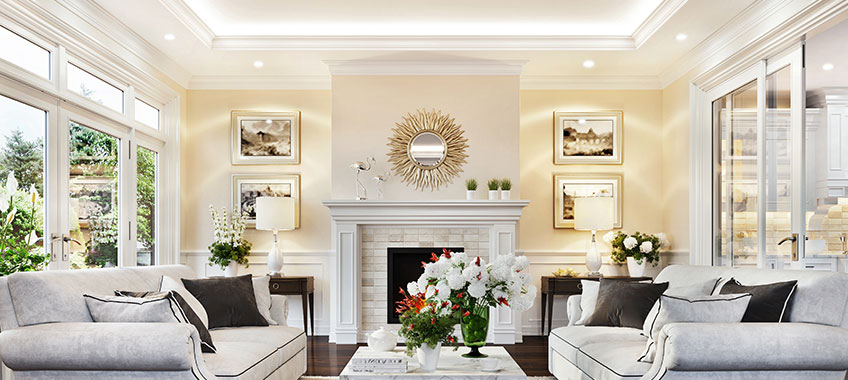 Why Tilo Martin Painting is the Best Partner for Real Estate Agents?
For the real estate agent, making the best impression when selling a home starts with its visual appeal. And for homes that have not been painted in some time, getting a first-class paint job is paramount to selling the home. The more beautiful the exterior, the more likely potential buyers are likely to step inside. And when they see the freshly painted interior, this helps speed up the purchasing process.
However, it cannot be just any old paint that helps sell a home. For the real estate agent looking to move property, Tilo Martin Painting becomes your best partner in sprucing up a residence. This is because Tilo Martin Painting emphasizes quality, proper color scheme, and expert touches that truly bring out the beauty in any home.
Why Paint a Home?
There are good reasons why you should paint a home for sale, even if the current paint job is holding up well. For the real estate agent looking to sell an existing home, making every effort to shape it into a new home should be pursued.
Like New: Creating a like-new home puts you one step closer to getting the sale. This is because potential homeowners want to purchase properties that are in the best condition. A new paint job creates a powerful impression that the home itself is in solid, like-new condition.
Clean: Of course, the cleaner the home, the more likely it is to sell. Covering the age, stains, and imperfections of the old interior paint job will go a long way towards making a powerful impression.
Projection: As most real estate agents learn early on, one of the keys to selling a home is allowing the potential home buyer to project themselves into the property. A fresh coat of paint allows potential buyers to see themselves in the home.
Why Choose Tilo Martin Painting?
There are good reasons why Tilo Martin Painting is the one to choose. We start with our trained, knowledgeable painters who have years of experience painting indoors and exteriors. We know how to bring out the best in any home:
25+ Years of experience painting high-end homes
Full Liability and Workers Compensation Insurance
An expert opinion to help you find the right colors and finishes for your unique space & lighting
On time and on budget: no hidden fees, no surprises, no cheap paints.
At Tilo Martin Painting, we work with real estate agents and homeowners to ensure that the best results are achieved. Our experience provides valuable assets for real estate agents looking to maximize the selling value of their homes.
In addition, we can be quite versatile in terms of color and placement that can bring out the beauty of the home in the most economical way. When combined with proper cleaning, maintenance, and repair, the home you put on the market will have the best chance of making the right first impression.
For real estate agents, Tilo Martin Painting provides you with the best of interior and exterior painting for properties. Call today and find out more about the services Tilo Martin Painting offers for real estate agents and homeowners just like you.
Email or call Tilo Martin Painting for more information 310-230-0202.
Tilo Martin Painting is the top choice for interior and exterior painting in the Pacific Palisades, Malibu, Brentwood, Santa Monica, Bel Air, and the West Side. Call us today at 310-230-0202 to get a free estimate for your project.