Did You Know Tilo Martin Painting Handles Plenty of Other Services for Your Home or Business?
Yes, we're all about a great interior and exterior paint job here at Tilo Martin Painting. But that's not all we do – here are a few of the other services you can count on us handling with the same professionalism and attention to detail we're known for.
We're known for superior quality work, orderly (and safe) jobsites, and meticulous preparation on every job we perform. Thus, you can count on true professional expertise on any the services you hire us for. We show up on time, we finish the job, and always work to exceed your expectations.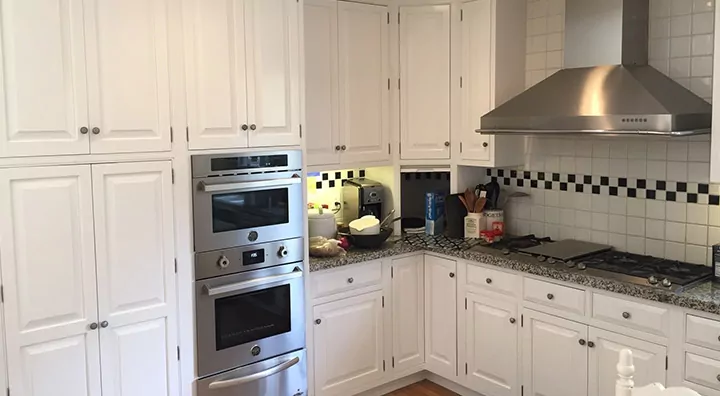 We work with these exotic hardwoods, and refinish them with care and skill.
The same goes for your high quality hardwood outdoor furniture. We breathe new life into these items, making them look as good as new.
All Manner of Staining and Varnishing
Stain and varnish are both similar to, yet quite different from, painting. Let our skilled workers handle your indoor or outdoor staining and varnishing. This can include:
Decks
Shutters
Furniture
Fences, outbuildings, and other exterior pieces
Faux Finishing
When you are looking for a stone-related feel, without the stone, Faux Finishing may be what you want. Ask us, and we'll show you what we can do.
Cabinet Refinishing
Love your cabinets, but are tired of the look (or maybe the look is tired)? Then have us refinish them, and make them look brand new (or entirely different)!
Venetian Plaster
Mixing plaster with marble dust creates an illusion of depth, and is stunningly beautiful. Tilo Martin Painting is an expert at this craft. If this is the look you want, we're the people to call.
Pressure Washing
Whether pressure washing to prep for other treatments, or for the best cleaning possible, we handle just about any size project. Your exterior will shine!
Garage Floors
Men, you know there's nothing quite like a garage floor that's painted with one of the various commercial floor paints. Let us give you a smooth look that will last for years.
They have painted both inside and outside projects on our house and we've never been happier with any other painters. We would hire Tilo and his team again in a heartbeat.
Phil Doran, Long Beach
I can't emphasize enough how please we are with the results. I'm pleased to be able to recommend you without reservation. See you for our next painting project!
John Clair, Santa Monica
It was a pleasure doing business with a professional and we would never hesitate to recommend you to any of our friends.
Ben Kluger, Los Angeles
Tilo and his crew were careful in all aspects of the work. It has been a pleasure to deal with Tilo Martin. His workmanship is outstanding.
McCormick Templeton, Los Angeles
Tilo Martin Painting is the top choice for interior and exterior painting in the Pacific Palisades, Malibu, Brentwood, Santa Monica, Bel Air, and the West Side. Call us today at 310-230-0202 to get a free estimate for your project.