Professional Exterior Painting Services in Pacific Palisades and the Surrounding Areas
Your home is your largest investment. And an exterior paint job by Tilo Martin Painting will not only look beautiful, but it will protect your investment for years.
There is a difference in Pacific Palisades Painting Contractors. If you want a beautiful exterior paint job, top quality materials, a job done right, and professional workers you can trust, then Tilo Martin Painting is your first and only choice for all of your painting needs.
High-end Exterior Painting Services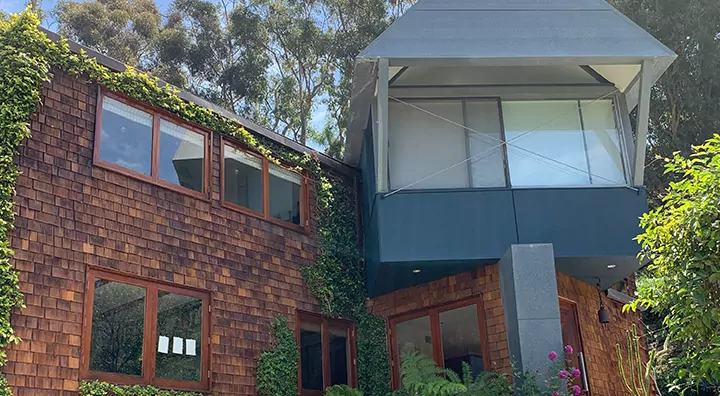 Here is what sets Tilo Martin Painting apart for exterior painting services:
Neat, Meticulous Prep Work
A great paint job starts with the prep. The surface must be clean, sanded (if needed), and ready to accept fresh paint. Preparation is 80% of a beautiful paint job. We make sure your home's exterior is fully prepared for a paint job that will stand the test of time.
A Safe, Clean Jobsite
We're as neat as they come. All adjacent areas are covered, debris is removed, and our workers are highly trained in not only painting, but safety as well. Your home is in great hands.
Top Quality Paints and Primers
We use Benjamin Moore Paint, the best paint in the industry. We also use the right primers for stucco, wood, and metal, and ensure that your home will look like a (hundred) million dollars!
We Paint Your Home's Exterior, and Anything Else
Fences, foundations, sheds, a kid's playset or jungle gym, a retaining wall… anything exterior (or interior) we can handle. Any surface is fine as well – metal, concrete, brick, stucco, and (of course) wood – we do it all.
Professionalism, and Full Insurance
We're fully insured, and you won't meet a more professional, friendly crew than Tilo and his workers.
The Beautiful Results You Are Looking For
In the end, you want a paint job that makes you smile when you come home. A paint job that makes your house really stand out, but also blend in. A paint job that says "yes, that was worth doing" – that's the type of paint job Tilo Martin Painting does.
Tilo and his associates painted the outside of my 4 unit building and garage in Santa Monica. The work was wonderful. I can not say enough. They are the best.
Trudie Goldstein, Bel Air
Great result working with Tilo and his crew. Completely professional, high quality, honest and reliable not to mention fast. Our home looks great! We couldn't be happier.
Debra Colbert, Beverly Hills
I am a repeat customer of Tilo Martin Painting for exterior work. I have chosen him because of his excellent attention to detail, reliability and his professional crew.
Jim McIntosh, Malibu
Best quality work at a reasonable price. I am VERY detailed and this is the one contractor who is even more detailed than me. On time, courteous and extremely professional.
Nicole Frey, Brentwood
Tilo Martin Painting is the top choice for interior and exterior painting in the Pacific Palisades, Malibu, Brentwood, Santa Monica, Bel Air, and the West Side. Call us today at 310-230-0202 to get a free estimate for your project.